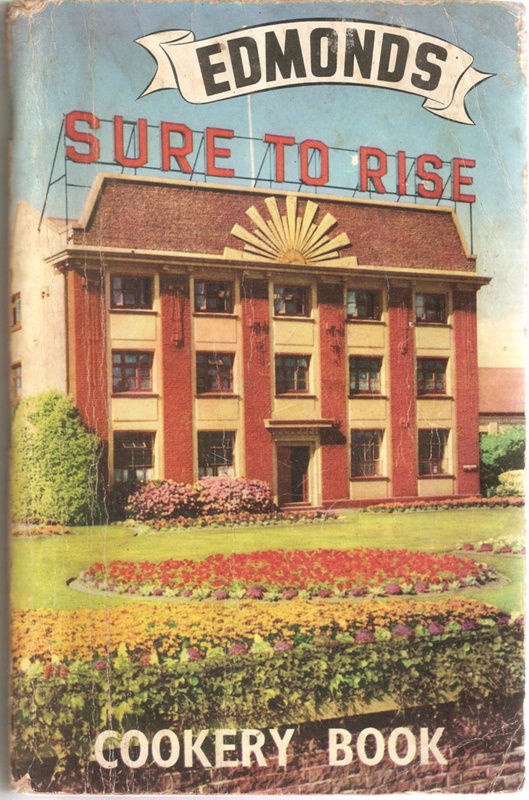 This image of the 1950s Edmonds Cookery Book is part of my cooking heritage. My mother, like many New Zealand women, referred to the recipes in her battered copy to bake a range of goodies for daily morning and afternoon teas. Sadly, we no longer have her copy of this particular edition that my sister and I used when we helped Mum in the kitchen during busy times on the farm feeding workers and visitors. Over the  years, we modified the recipes and adapted ingredients.  Classic Edmonds recipes that we used in the 1950s have stood the test of time.
Mum's great-grandchildren love eating the same goodies we enjoyed as children – and this chocolate cake never fails the yummy test. 9-year old grandson, owner of an Edmonds Beginner's Cookbook reprinted in 2015, is proud of his baking efforts. Chocolate cake baking tradition lives on.
Ingredients One-Egg Chocolate Cake
50 grams butter
1 tablespoon golden syrup
1 egg
1 tablespoon cocoa powder
1/2 cup white sugar
1 cup standard plain flour
1 teaspoon baking powder
few drops vanilla essence
1 teaspoon baking soda
3/4 cup milk
Method
Preheat the oven to 190ºC.
Prepare one 20cm cake tin. Line with baking paper. I often prepare a muffin tray to make 12 mini-cakes
Melt butter and syrup in a small saucepan.
Put melted ingredients into a bowl. Add egg and sugar. Beat well.
Sift cocoa, flour and baking powder together. Fold sifted ingredients and vanilla essence into egg mixture.
Dissolve baking soda in milk. Fold into egg mixture.
Pour the mixture into cake tin.
Bake 30 minutes or until the cake springs back when lightly touched.
Leave cake to cool in the tin for about 10 minutes.
Decorate to suit
Quick chocolate icing. Mix 1 to 2 cups icing sugar, 1 tablespoon cocoa powder, 1 teaspoon softened butter, vanilla essence and a small amount of warm water to get a smooth consistency. Spread icing over cake. Sprinkle desiccated coconut threads over icing.
Cake could be split into two halves so that a filling of whipped cream and sliced fresh fruit e.g. strawberries can be added.
Top of the plain cake could just be lightly dusted with icing sugar.